While we believe in sharing the love with those we care about year-round, it's still fun to have a special day to celebrate.
Save yourself the hassle of going out this Valentine's Day and make these Chicken Meatballs to share with the most loyal Valentine in your life. Let's be honest, that pup has been through it all with you—the good, the bad, the ugly—yet, still by your side with a shoulder to lean on.
We served our Chicken Meatballs as is, but make it a full meal with spaghetti squash noodles, à la Lady and the Tramp.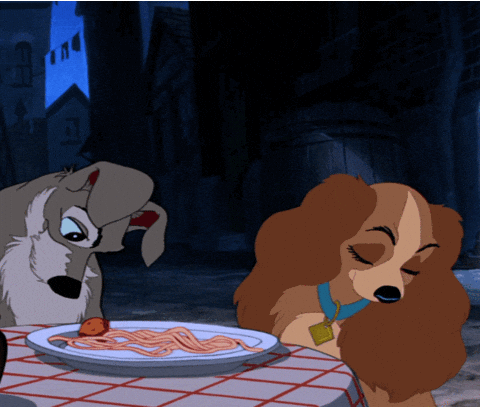 Buon appetito!
Recipe for dog friendly Chicken Meatballs
Ingredients List
1 lb ground chicken
¾ cup cooked brown rice
1 egg
1/3 cup fresh spinach, chopped
1/3 cup fresh carrots, chopped
Prep
Preheat oven to 375°F.
Instructions
1. In a bowl combine all ingredients and mix thoroughly.
2. Form mixture into small sized meatballs and place on a parchment-lined baking sheet.
3. Bake at 375°F for about 15-20 minutes, until thoroughly cooked.
4. Allow to cool for a few minutes before serving.
Optional: Make a full meal by adding the meatballs to a bed of spaghetti squash noodles if you'd like.
Original recipe by Tastemade.com.