Are there specific positive reinforcement training techniques, or training in general, that is different based on a dog's size or breed or age? In many cases, the answer is "no." Positive reinforcement training employs the same methodology regardless of size or breed.
However, there are some breeds—German Shepherds and Australian Shepherds for example—with whom a trainer will need to employ different positive reinforcement (also known as R+) training methods to counter condition the breeds' instincts.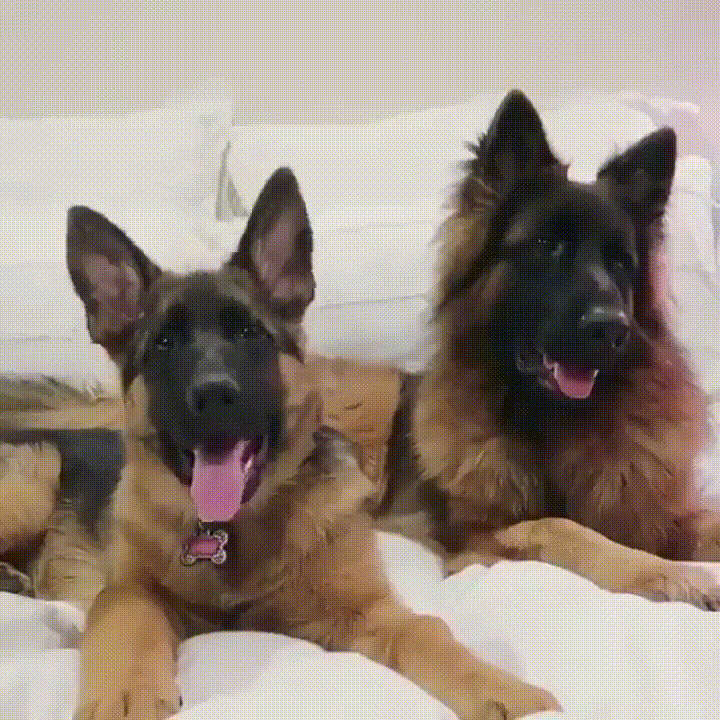 Personality of the German Shepherd

German Shepherds come from a long line of working dogs. Their instincts are for guarding and herding. When you live with a German Shepherd it's important you honor his heritage while working with him to make him the best family member he can be. Remember, your German Shepherd is happiest when he is busy and has a job; consider training one of his "jobs." 
Michele Frank, of Pawsible Angels, is a trainer with more than twenty years' experience and she says German Shepherds have strong instincts that don't go away with training, but an experienced trainer will counter-condition the dog to help him react appropriately in situations in which his protective instincts may naturally take over.
German Shepherd Training Tips

Frank says training a German Shepherd using "negative" or dominance training methodologies only serves to enhance a dog's fear, making it worse, and possibly leading to true aggressive behavior. Here are some points to keep in mind:
A gentle hand. When one decides to become a pet parent to a German Shepherd it must be understood this is a breed born and bred as a guardian to his "people." Simply because your German Shepherd is a family pet doesn't mean he won't rely on instinct to protect you from a situation he perceives as dangerous. The instinct and protective nature don't go away just because the dog is a family pet, Michele said.
Positive reinforcement is key. At about eighteen-months of age a Shepherd naturally becomes wary of strangers. The owner needs to teach the dog, from an early age, that strangers are fun and nothing to be afraid of. Doing this through positive reinforcement will teach the dog to quell his instincts that a stranger is "bad" and must be kept away from the family. Dog trainers work with the dog and the family on ways to counter-condition protective behaviors.  
Introducing your Shepherd to strangers. When an R+ trainer works with a German Shepherd, or any dog who is fearful, she teaches the dog that "strangers equal treats." When you do this, Michele says, you replace fear and potential aggression with positive emotions and even anticipation.
There are some German Shepherds in whom their protective instincts are so strong they cannot be quelled. In those cases, a positive reinforcement trainer will show the dog appropriate ways to react; the dogs' owner will also be shown how to work with their dog on these training methods. Teaching a dog how to react "appropriately" when their wariness of strangers cannot be quelled is called "operant conditioning."
Fear may breed aggression. When a dog is fearful, and this is true for any breed not just Shepherds, she may become aggressive. Coupling fear with a dog whose natural inclination is to protect you can turn into a potentially scary situation.
Conclusion
Regardless of the type of dog with whom you share your life or are planning to share your life, training should start at a young age. Many dogs are surrendered to shelters simply because no one took the time redirect bad behaviors toward more acceptable ones.
Contact a trainer when you bring your puppy or rescue dog home and talk about what type of training you'd like to see for your dog and what type of classes the trainer provides. Socialization will be a major component of many training classes and that is an ideal way to give your dog a chance to interact with other humans and dogs in a safe environment.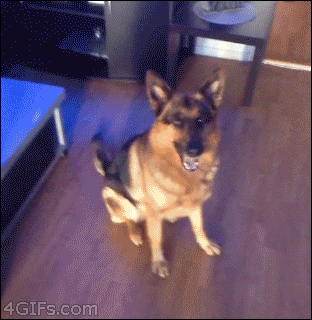 ---
Robbi Hess, award-winning author, is multi-petual: She shares her home with two Devon Rex kittens, three adult rescue cats, a mini poodle, a Goldendoodle, three lizards and two ferrets. When not caring for her pets, she is an editor, speaker, time management and productivity guru, content creator, social media manager and blogger. She writes at All Words Matter, My Divas Dish, and is the story editor and chief cat herder at Positively Woof.